View articles published in: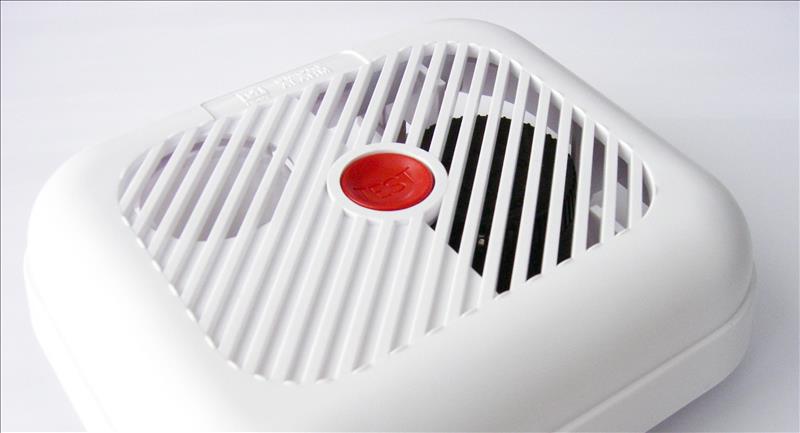 Published: 24/01/2018   Last Updated: 24/01/2018 13:49:46   Author: empire estates    Tags: Safety, Housing, Smoke Alarm
How To Test My Smoke Alarm
You should always check the manufacturer's instructions for the proper method of testing your smoke detector and fire alarm. But, in general, most battery-powered and hardwired smoke detectors can be tested in the following way:

Step 1. Alert family members that you will be testing the alarm. Smoke detectors have a high-pitched alarm that may frighten small children, so you'll want to let everyone know you plan to test the alarms to help avoid frightening anyone.

Step 2. Station a family member at the furthest point away from the alarm in your home. This can be critical to help make sure the alarm can be heard everywhere in your home.

Step 3. Press and hold the test button on the smoke detector. It can take a few seconds to begin, but a loud, ear-piercing siren should emanate from the smoke detector while the button is pressed. If the sound is weak or nonexistent, replace your batteries. If it has been more than six months since you last replaced the batteries (whether your detector is battery-powered or hardwired), change them now regardless of the test result, and test the new batteries one final time to help ensure proper functioning. You should also look at your smoke detector to make sure there's no dust or other substance blocking its grates, which may prevent it from working even if the batteries are new.

Smoke detectors can be a great way to help keep your family safe, but assuming they are working may lead to a dangerous situation. Taking a few minutes to check them regularly can help ensure they're working properly.

Why Do I Need To Test My Smoke Alarms?
Electronic devices are not infallible. Batteries die, and other parts of the smoke detector can wear out over time. Testing them regularly and replacing batteries (or the entire device) is one way to help ensure your family stays safe should there be a fire in your home.

Smoke detectors can be a great way to help keep your family safe, but assuming they are working may lead to a dangerous situation. Taking a few minutes to check them regularly can help ensure they're working properly.

How Often Should I Check Them?
Smoke detectors should be tested at least once a month and batteries should be replaced at least twice a year. A good way to help remember to do this is to change your batteries when you change your clocks for daylight saving time — when you spring forward or fall back. Make sure to review your smoke detector's user manual — you may need to check more often if any of the following apply:

The detector often gives false alarms.
The alarm emits short beeps regularly without anyone touching it.
Frequent kitchen smoke has caused it to activate often, which may wear it out faster.

There are two main types of smoke detectors:
Battery-powered: This type can be susceptible to defective or worn-out batteries. Monthly testing is critical. Never put old batteries into your smoke detectors and fire alarms.

Hardwired: These detectors are powered by your home electrical system, but they usually have back-up batteries so the device can remain operational in a power outage. Hardwired smoke detectors still require monthly testing to help ensure that both batteries and parts are functioning properly.
Published: 22/12/2017   Last Updated: 22/12/2017 14:00:07   Author: Empire Estates    Tags: Christmas, Opening Hours, New Year, 2018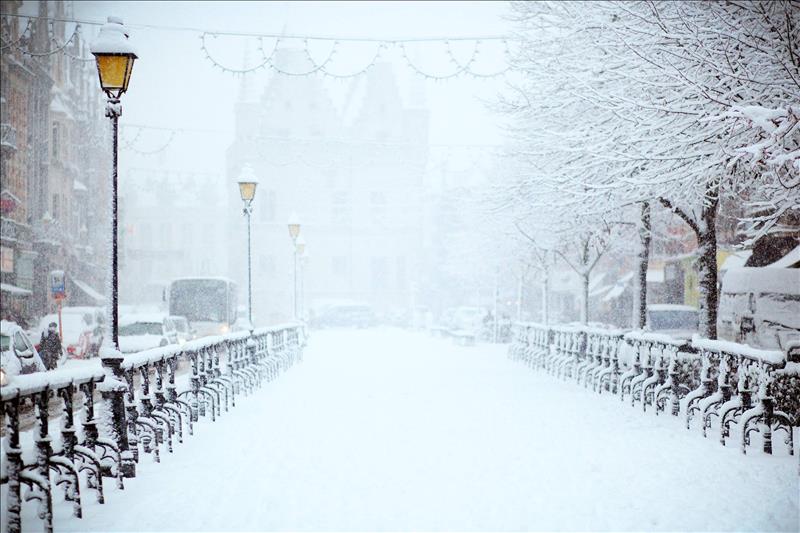 Published: 11/12/2017   Last Updated: 11/12/2017 13:45:29   Author: Empire Estates    Tags: Property, Weather, Housing, Winter
Take care when driving
Tell someone where you're going and when you expect to arrive.
Always charge your mobile phone fully before you set off on a journey
If you have to drive in bad weather, make sure you allow extra time for your journey.
Make sure you have warm clothes, boots, food, water, a torch and a spade in the car.
Be careful of slippery or wet surfaces
Wear boots, shoes and slippers with non-slip soles.
Keep a mixture of salt and sand handy to put on steps or paths in icy weather.
Consider fitting a grab rail if you have steps at your front or back door.
Home safety
Get your heating system serviced every year by a qualified professional to ensure it's running safely.
Make sure your smoke alarm is working. Change the batteries every 12 months.
You can ask your local fire service for a free safety check of your home. You may be eligible to get free smoke alarms installed.
Put guards on open fires, and be careful not to hang washing too close to the fire.
Don't block up air vents. Fires and heaters need ventilation.
Test your carbon monoxide alarms. If don't have any alarms, you need to get one fitted in each room that has a gas appliance, as there's a risk of carbon monoxide poisoning if air vents become blocked.
Keep a torch handy in case you lose power and keep your radio, mobile phone, laptop or tablet fully charged, so you can use the battery power if there's no electricity.
Keep a list of emergency numbers, such as your utility companies, by your phone. If there is a power cut, call the 105 electricity helpline. This helpline can give you more information about when your electricity is likely to come back on.
How can I keep myself warm?
Even if it isn't a severe winter, cold weather makes us more susceptible to certain illnesses. Follow these tips to stay healthy and keep warm indoors and out.
Keeping warm inside
If you're sitting down, a shawl or blanket will provide a lot of warmth. Try to keep your feet up, as the air is cooler at ground level.
Wear warm clothes in bed. When it's very cold, wear thermal underwear, bed socks and even a hat – a lot of heat is lost through your head.
Use a hot-water bottle to warm the bed.
Keeping warm outside
Make sure you keep your hands and face warm. As well as wearing gloves and a hat, always wrap a scarf around your face when you go outside, even if it's only for a short time. This helps to warm the air you breathe.
Several thin layers of clothing will keep you warmer than one thick layer, as the layers trap warm air. Clothes made from wool or fleecy synthetic fibres such as polyester are a better choice than cotton. Start with thermal underwear, warm tights or socks.
Keep your feet warm. Choose boots with non-slip soles and a warm lining, or wear thermal socks.
Check local news and weather forecasts for advice when cold weather is predicted.
Neighbourliness
The cold weather can affect different members of the community in different ways, some are more vulnerable to the elements than others, especially the elderly who are prone to hypothermia and pneumonia in cold weather.
To support older people during periods of heavy snow and ice please consider the following:
Be even more vigilant during the period of severe weather, and to keep an eye out for people who may be vulnerable.
Try to call in regularly on friends, neighbours and relatives to see if they need help staying warm or getting provisions.
Offer to clear your neighbours' paths & check that any elderly or disabled neighbours are alright in the cold weather.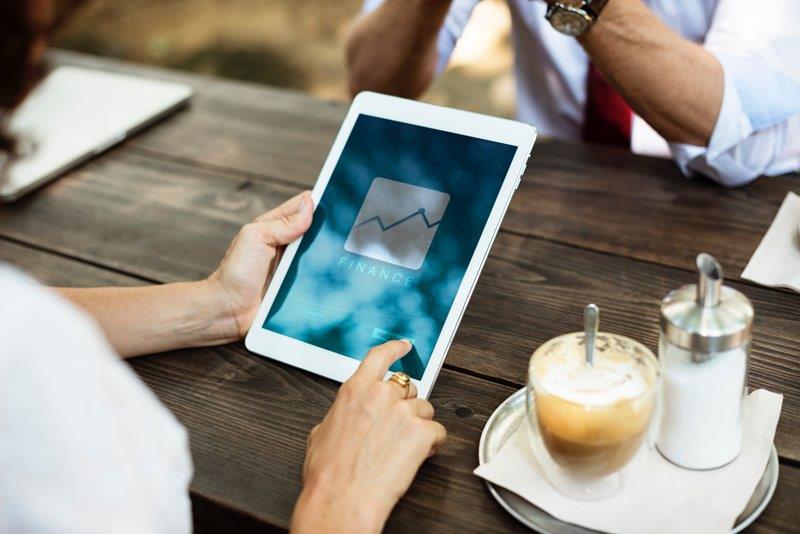 Published: 22/11/2017   Last Updated: 22/11/2017 19:55:21   Author: Empire Estates    Tags: Property, Government, Housing,
Today the Chancellor Philip Hammond announced the Autumn 2017 Budget declaring to introduce new measures that ensure a low-tax, fair economy for both working individuals and businesses. Here, we recap on the main points:

- The government will permanently raise the price at which a property becomes liable for SDLT to £300,000 for first time buyers to help young people buy their first home. The relief will not apply for purchases of properties worth over £500,000.
- In 2018-19, the Personal Allowance and Higher Rate Threshold will increase further, to £11,850 and £46,350 respectively.

- From April 2018, there will be no benefit in kind charge on electricity that employers provide to charge employees' electric vehicles.

- The 30-day payment window for Capital Gains Tax will be deferred until April 2020.

- The band of savings income that is subject to the 0% starting rate will be kept at its current level of £5,000 for 2018-19.

- The ISA annual subscription limit for 2018-19 will remain unchanged at £20,000.

- The limit for Junior ISAs and Child Trust Funds will be uprated in line with CPR to £4,260.

- The lifetime allowance for pension savings will increase to £1,030,000 for 2018-19.

- The R&D expenditure credit will increase from 11% to 12% for larger companies.

- From 1 April 2018, the planned switch in indexation for property tax will change from RPI to CPI.

- The £1,000 business rate discount for public houses with a rateable value of up to £100,000 will continue.

- Revaluations of non-domestic properties will move to every three years following the next revaluation, currently due in 2022.

- All gains on non-resident disposals of UK property will be brought within the scope of UK tax.

- Corporate indexation allowance capital gains will be frozen from 1 January 2018.

- From April 2020, income that non-resident companies receive from UK property will be chargeable to corporation tax rather than income tax.

- From April 2019, withholding tax obligations will be extended to royalty payments and payments for certain other rights, made to low or no tax jurisdictions in connection with sales to UK customers.

- The government will amend the Substantial Shareholding Exemption legislation and the Share Reconstruction rules to avoid unintended chargeable gains being triggered.

- Tax rules which apply to arrangements involving hybrid structures and instruments will be amended to clarify how and when the rules apply.

- VAT registration threshold will remain at the current level of £85,000 for two years from April 2018.

- Further steps taken in the Budget to tackle tax evasion, avoidance, and compliance are forecast to raise £4.8 billion between now and 2022-23.

- Offshore tax time limits for non-deliberate offshore tax non-compliance assessments will be extended so that HMRC can always assess at least 12 years of back taxes.

- The government will introduce a VAT domestic reverse charge to prevent VAT losses.

- HMRC will require upfront security from employers with a history of avoiding paying NICs. This will take effect from 2018 and generate up to £15 million a year.

- The Intangible Fixed Asset rules will be updated with immediate effect, so that a licence between a company and a related party in respect of intellectual property is subject to the market value rule.

- The government will remove the 6-year time limit within which companies must adjust for transactions that have reduced the value of shares being disposed of in a group company.

- The government will remove transitional commencement provisions immediately.

- A restriction will be introduced immediately to the relief for foreign tax incurred by an overseas branch of a company, where the company has already received relief overseas for the losses of the branch against profits other than those of the branch.

- The government will legislate in Finance Bill 2017-18 to extend HMRC's powers to hold online marketplaces Jointly and Severally Liable (JSL) for the unpaid VAT of overseas traders on their platforms to include all (including UK) traders.

- Online VAT fraud will be tackled by extending powers on overseas businesses, ensuring VAT numbers are displayed, introducing a split payment model and encouraging compliance by users of digital platforms.

- No business will be mandated to use MTD until April 2019. Only those with turnover above the VAT threshold will be mandated at that point, and then only for VAT obligations. The scope of MTD will not be widened before the system has been shown to work well, and not before April 2020 at the earliest.

- The government will reform the penalty system for late or missing tax returns, adopting a new points-based approach. It will also consult on whether to simplify and harmonise penalties.

- The government will close the Certificate of Tax Deposit scheme for new certificates on and after 23 November 2017. HMRC will use new technology to recover additional Self-Assessment debts in closer to real-time by adjusting the tax codes of individuals with Pay As You Earn (PAYE) income.

- The government will expand existing security deposit law to corporation tax and Construction Industry Scheme.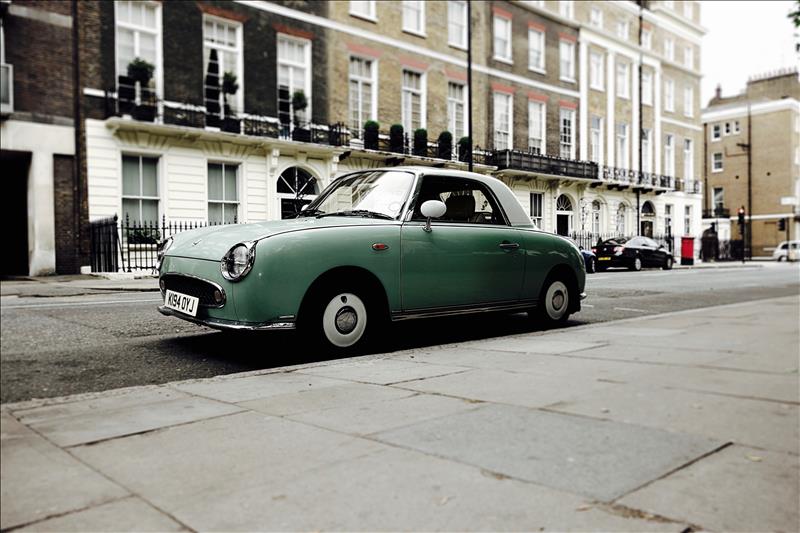 Published: 23/10/2017   Last Updated: 23/10/2017 14:48:55   Tags: Pollution, Taxation, Cars, London
From 7:00am this morning drivers of older, more polluting diesel and petrol vehicles registered before 2006 now have to pay the new T-Charge, which has come into force today.

The T-Charge covers the same area as the existing congestion charge zone, increasing the cost to £21.50 for affected vehicles. The measure is the latest attempt by Mayor Sadiq Khan to improve air quality in our capital and according to the mayor's office it will affect 34,000 motorists a month.

Speaking on the Today programme, Mayor Khan said: "We've got a health crisis in London caused by the poor quality air. Roughly speaking each year more than 9,000 Londoners die prematurely because of the poor quality air - children in our city whose lungs are underdeveloped, with adults who suffer from conditions such as asthma, dementia and strokes directly caused by poor quality air."

Mr Khan has described the introduction of the T-Charge as "part of a package of measures" being undertaken. Opponents however, say the scheme unreasonably penalises London's poorest drivers.

Show More Articles